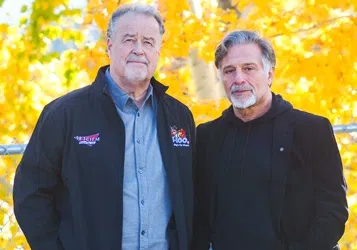 Stan and Henry! Once upon a time Henry Small a famous rock star with Prism, Burton Cummings and John Entwhistle of the Who, settled down in Kamloops. Fate would have him meet up with radio personality Stan Bailly, also a long time fan of Henry's music, and the two found out they had something in common…they both worshiped Henry. And somehow, together they have the number one morning show in Kamloops.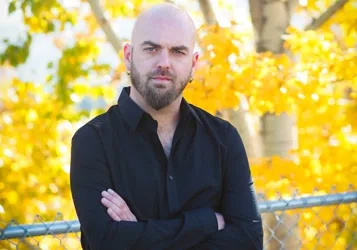 Nikki Omen grew up in Vancouver and has had music & humour in his blood forever. Starting a band right out of high school led Nikki to years of playing rock & heavy metal across Canada, sharing the stage with Our Lady Peace to Thornley, Bif Naked, Devin Townsend (Strapping Young Lad) to P.O.D. Nikki spent the last few years on air at a rock radio station in Fort St John. He now calls Kamloops home, and brings his unique brand of comedy, musical insight & attitude to CIFM.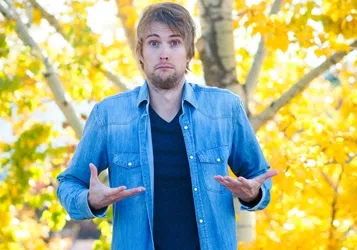 Jeremy grew up in Maple Ridge, attended broadcast school at BCIT and had his first gig in Squamish doing traffic/weather reporting. He later moved to a small AM Country Music radio station in Stettler Alberta. After about a year & a half, he got a gig in Kamloops working at CIFM! Jeremy loves all types of music and enjoys playing/watching sports, whether it's playing soccer on Mac Island, golfing on a world class courses or swimming at the TCC.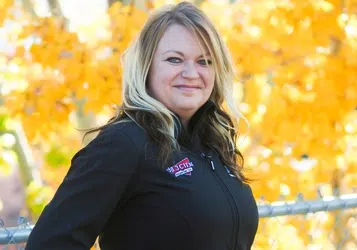 Angie
On Air Personality by day, Rockstar by night! "Buck Wild" and "The Angie Heinze Band" are the two bands that Angie fronts. Watch for them around town! Kamloops has been her home since 2003 but her roots run deep in her hometown of Blind Bay on the Shuswap where she was mistaken for a Spice Girl throughout her high school years. Angie's favorite season is winter. She has a dirty Jeep and two beagles. angie@98.3cifm.com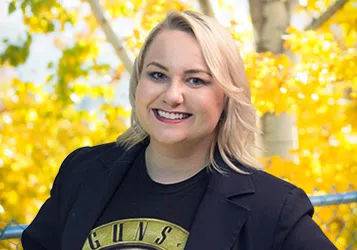 Growing up in Saskabush (Saskatooon, SK), the harsh winters gave her the kick in the 'frost bitten' butt she needed to seek warmer climates in British Columbia. Kayla started her broadcasting career in Kelowna learning the ropes of radio, it's connection to the local community and what it means to be an 'on air personality'. Kayla brings her "finely tuned" broadcasting skills to CIFM and now calls Kamloops home.